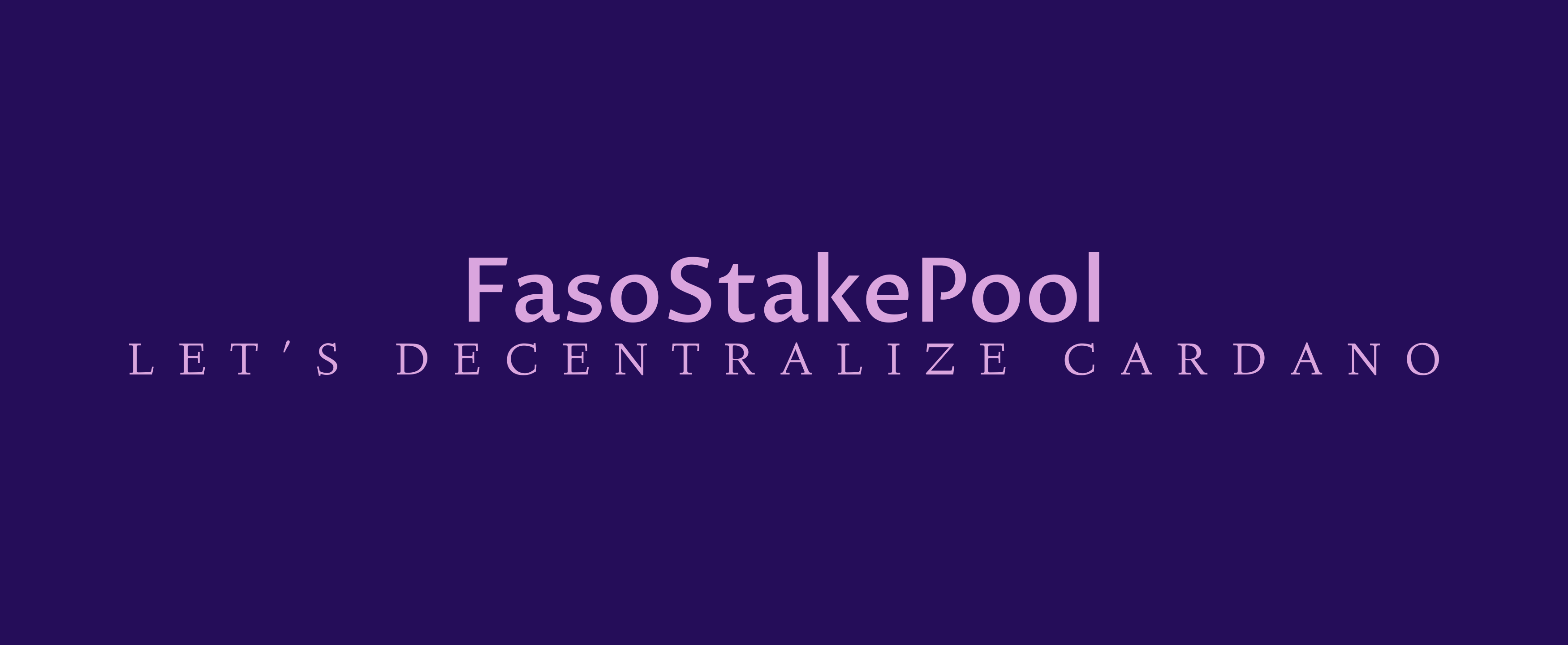 Adapool site
Cardano Scan site
WHY DELEGATION
Delegation of stake is a mechanism inherent in the Cardano proof of stake (PoS) protocol that allows the protocol to scale even in a setting where the set of stakeholders is highly fragmented. Stake delegation gives rise to "stake pools" that act in the similar way to mining pools in the Bitcoin protocol. Stake pool operators must be online in order to generate blocks when they are selected as slot leaders. How to delegate to a stake pool using Daedalus wallet.
EARN REWARDS
Delegators earn rewards for participating in staking (either pledging or delegating) and these rewards are automatically distributed between the participants according to the rewards scheme. The rewards scheme in Cardano is designed to be decentralized, which means that there is no single controlling party.
Alliances
The Faso Stake Pool is proud member of Cardano Single Pool alliance(Cardano SPA), Cardano Bare Metal Server(CBMA), Cardano African Pool and Mission Driven Pools(MDP).
Cardano Single Pool Alliance is a loosely connected group of separate stake pool operators who have all vowed to run a single stake pool for the sole purpose of providing the Cardano ecosystem with True Decentralization"
In CBMA, we believe that we can increase the strengh of the Cardano blockchain network by being physically spread out across the globe.
MDP pool operators donate small percentage of reward to a non profit organization, and FasoPool will donate 20% on his pool rewards to The Barka Foundation once a month when the pool start minting a block regularly. The reward receipt will be published on social media.
Pool Fees
Our pool has a 1% variable fee, and we are not planning in the near future to increase the the fees
24x7 Monitoring
Fully automated monitoring system to ensure optimal uptime.
Reliable
High available cluster setup to foresee hardware failures in an automated manner.
---